August, 2022
"Qui Transtulit Sustinet." The state motto of Connecticut, when translated from the original Latin means, "He who transplants sustains." As a Connecticut native, Showtime Sound Director of Technical Operations Marc Chauvin found this to be a fitting description for Showtime's strong partnership with Telefunken Microphones. Chauvin noted, "Much like the original German company, Telefunken now resides in Connecticut, and I now live in Maryland. We both have to come together to be successful." Chauvin insists that the longtime pairing of the Telefunken M80 microphone with Showtime's VIP client, Kevin Hart, is not based solely on his home state connection. We have to agree. While the coincidence is nice, with an unrivaled performance, the M80 stands on its own.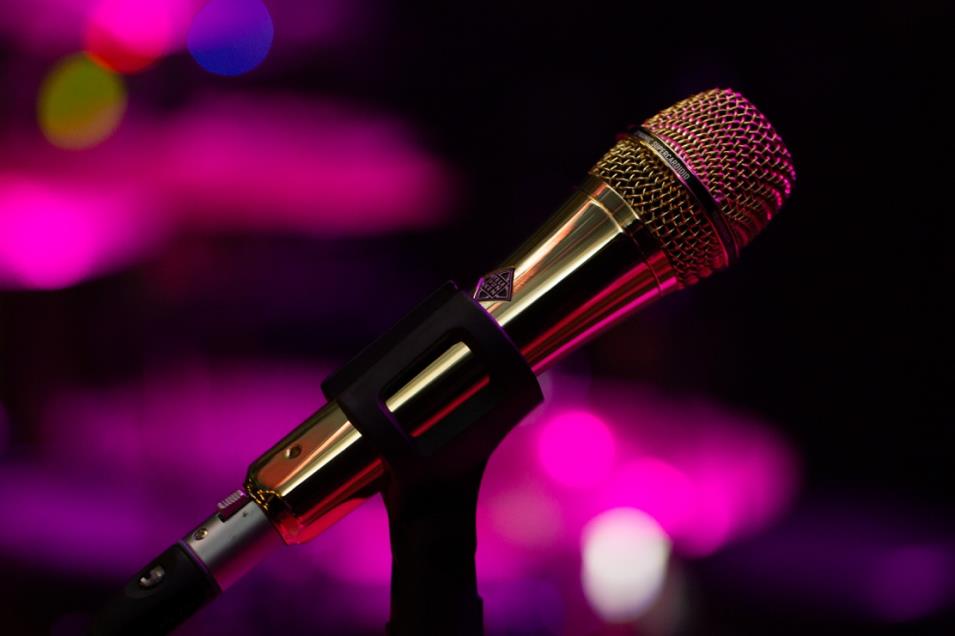 Showtime has been working with Kevin Hart since 2010. Showtime President Scott Tydings has been touring with Hart since the "Let Me Explain" tour of 2012. According to Chauvin, "Kevin was originally on a KSM8 wireless for his 'What Now Tour' in 2015- 2016. Then, on his last tour 'Irresponsible' in 2017-2019, we switched to a Wireless Nickel Telefunken M80 with a Shure Axient ADX2FD transmitter. For his current tour, 'Reality Check,' we kept using the M80's, this time in a hardwired configuration before finally landing at last on the Gold Wired Telefunken M80." When asked about the original decision to change to the Telefunken M80, Chauvin joked, "Because it sounded better!" He continued on, "Kevin has a very dynamic personality. Sometimes he is very quiet and sometimes he is very loud. He can be all over the place. Scott and I were exploring different manufacturers and trying to find the right mic for the tour environment and he decided to switch to the Telefunken M80's. As Production Manager and Front of House Engineer for the current 2022 'Reality Check Tour,' Scott decided to switch to the Telefunken M80. The M80 gave him a little more control and was more even - it gave him exactly what he needed."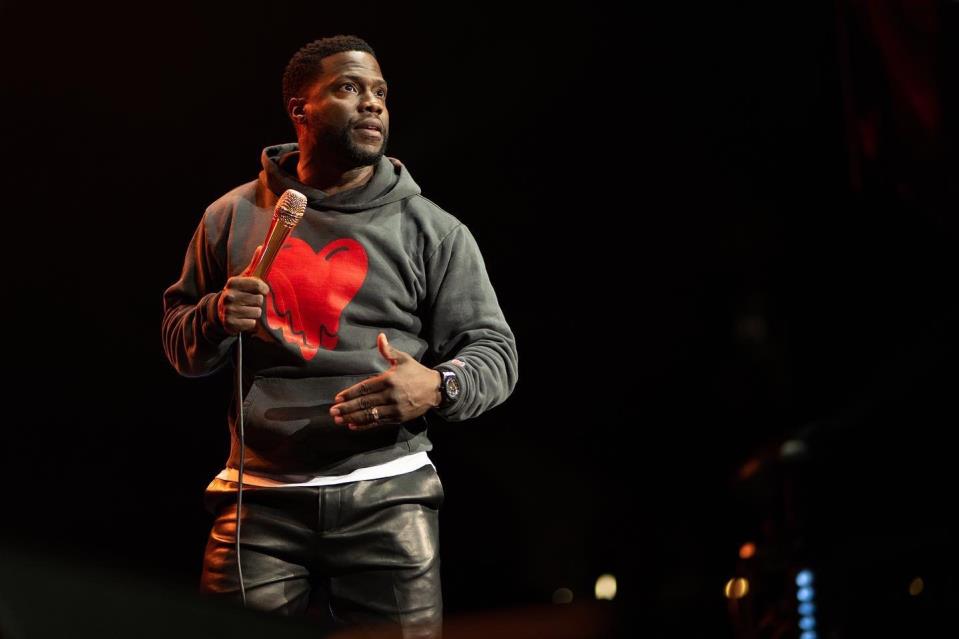 It's no surprise that this microphone was a perfect fit. The name Telefunken is synonymous with some of the most legendary recording equipment ever created. Rich in tradition, Telefunken Elektroakustik of South Windsor, Connecticut, carries on a legacy started over a century ago in Germany, building premium microphones and other professional audio equipment for both the studio and the stage. The Telefunken Diamond found on every product continues to represent premium quality and craftsmanship.
Connor Rowen, Artist Relations Manager at Telefunken Elektroakustik, recalled how the relationship with Showtime Sound began, "I started helping out Kevin with microphones back in 2019. I remember it was right around the release of his comedy special 'Irresponsible' that Showtime's Marc Chauvin had contacted me looking for microphone alternatives. We sent over the Telefunken M80!" Rowen explained his reasoning behind selecting the M80, "The most important thing a comedian will need out of their microphones is clarity for their audience. Telefunken microphones offer the best clarity on the market offered for a dynamic handheld microphone. The extra headroom helps with the vocal dynamics of the comedian so they can be as dynamic with their vocal performance as they'd like without distorting their sound. It helps that they are built to take a beating too!" These features made the M80 ideal for a touring comedian of Hart's caliber.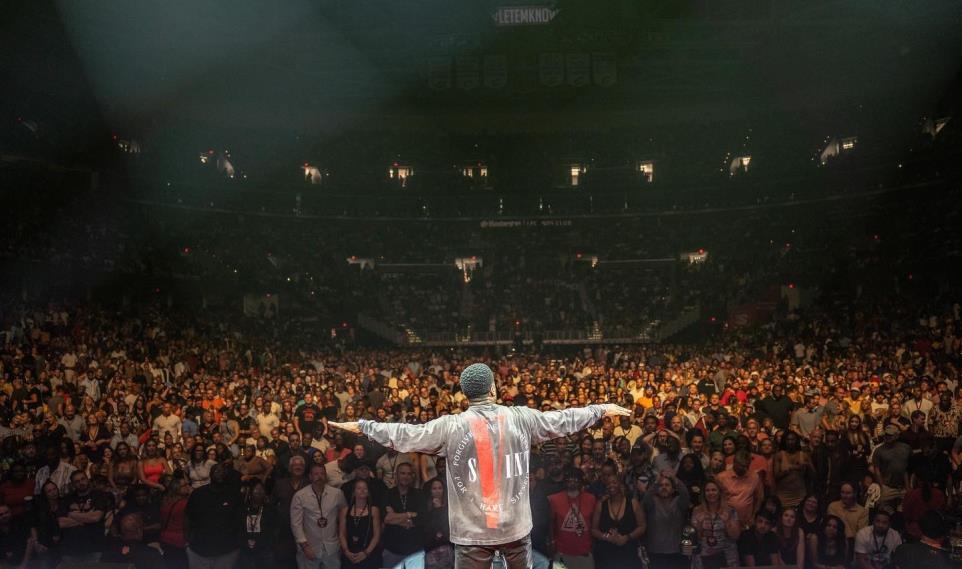 Not only did the Telefunken M80 perform flawlessly, it was also customizable. Hart was featured this past May at "Netflix Is A Joke: The Festival" at Crypto.com Arena in Los Angeles. Chauvin explained the choice to customize by selecting gold for this event, "Kevin wanted something that matched the personality of the show without sacrificing the quality he expects, so the decision was made to get a gold Telefunken M80 for the'Netflix Is A Joke Festival,'" Chauvin continued, "It's become the go-to mic for the 'Reality Check Tour.'" Rowen commented on the choice to go gold, "I think the Gold looks great with the vibrant colors that Kevin has during his performances. It really stands out in the best ways. We have plenty of custom colors in our custom shop, so we have always been able to suit whatever requests had been sent over!"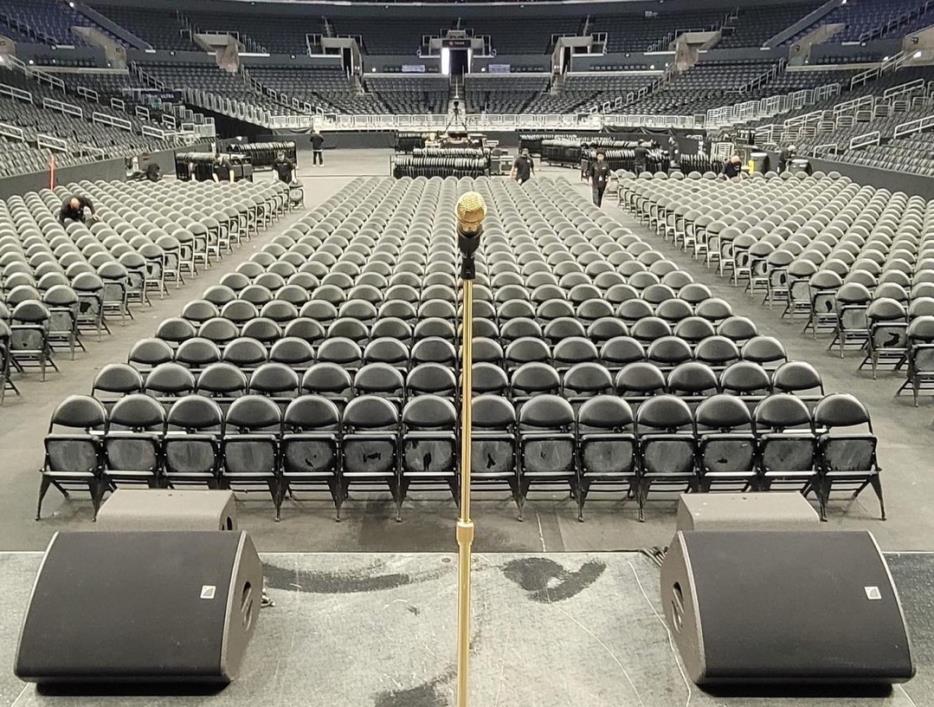 Another factor that makes the M80 stand out on tour is its compatibility with Showtime's other high-end gear. Chauvin remarked, "It's nice to have the same quality in a microphone that we have coming out of our L-Acoustics monitors and speakers." Showtime has relied on their well-established L-Acoustics partnership for years, currently supplying Hart's "Reality Check Tour" with K2, Kara, and KS28 for the main PA, along with ARCS II, and KIVA as fills, while using X15HiQ for monitors. Chauvin detailed, "We expect nothing less from the choices we've made to fully capture the entire show as it was meant to be seen and heard, the essence of a performer in his natural environment, and that's what the Telefunken M80 provides."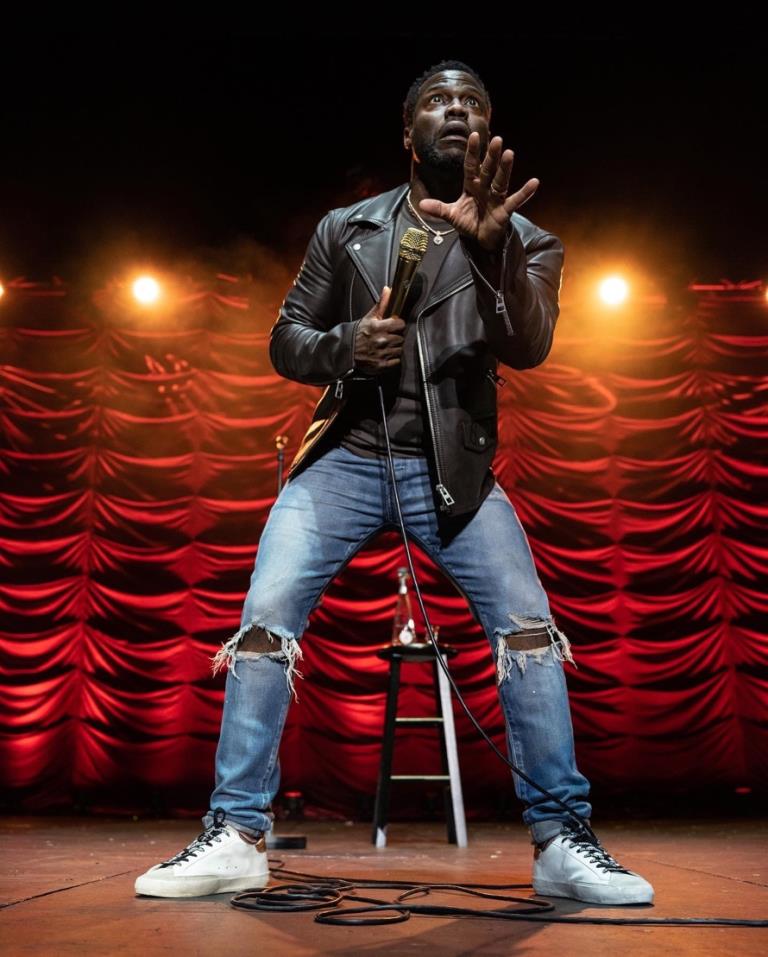 The Showtime and Telefunken connection has also extended beyond the Hart tour. Rowen shared, "Marc saved me in a pinch for a personal job that had a backline issue in 2020. I couldn't find a specific DW kit I needed for a session with Taylor Larson and Thomas Pridgen since so many production companies were limited from the pandemic. Marc was able to save the day and got us what we needed immediately!"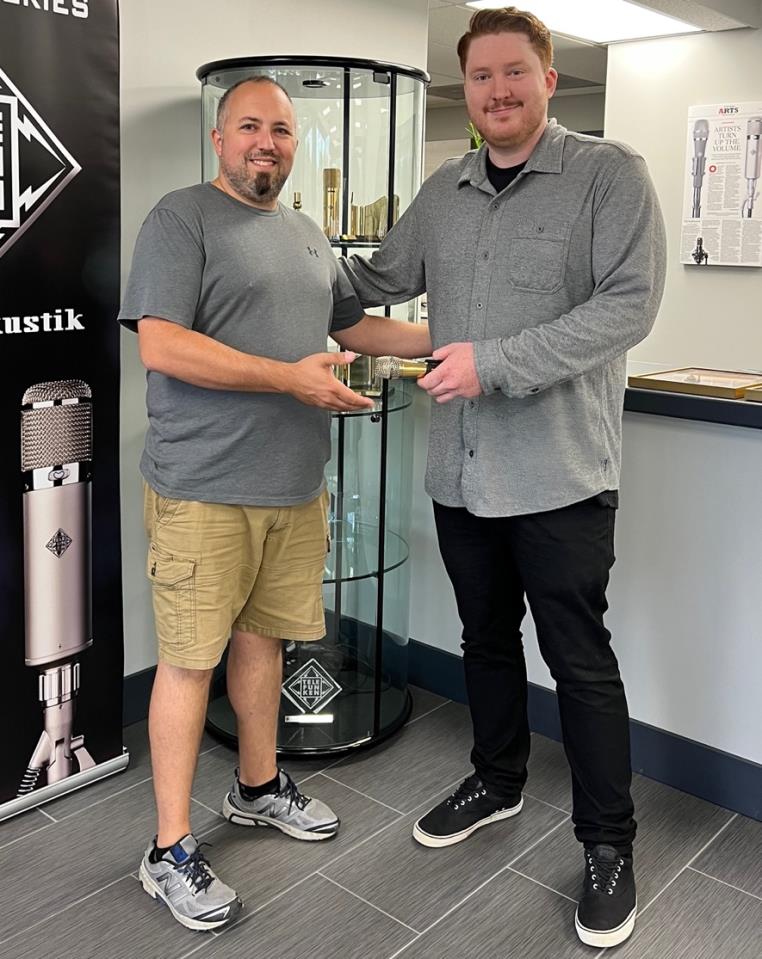 The partnership has clearly been beneficial to both parties, as Chauvin explained, "From day one, the support and service we have gotten from Telefunken has been great. Working with Connor on their team has been seamless." Chauvin quipped, "It also doesn't hurt that Telefunken is from my home state of Connecticut!"
As for the Kevin Hart tour, this "Reality Check" is not slowing down anytime soon. The Showtime team is proud to be out on the road, providing audio for this epic entertainer. As tour dates are continually added you can be sure every show will live up to the gold standard!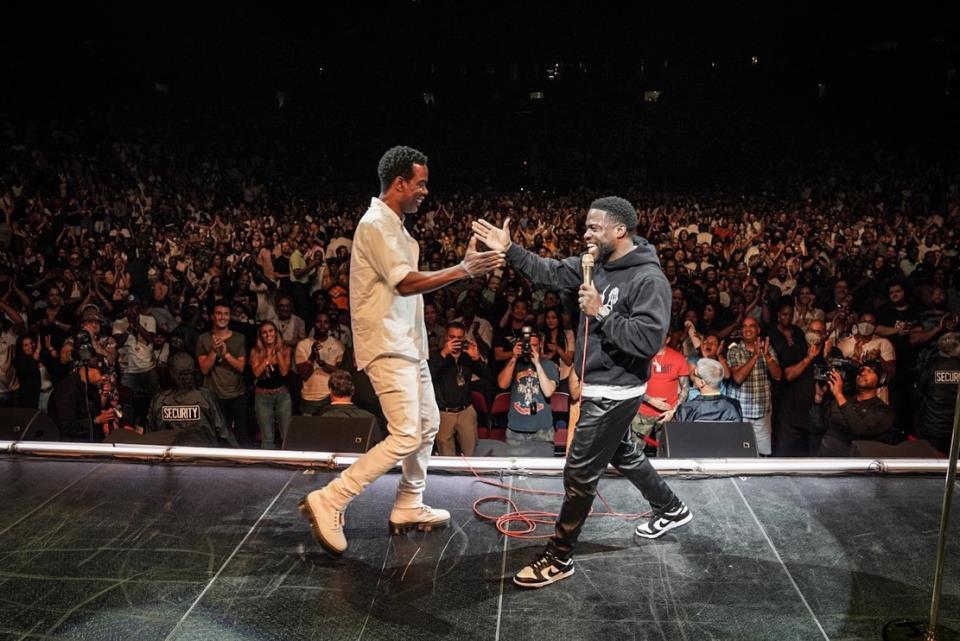 *Photo Credits – Telefunken, Kevin Kwan, Marc Chauvin, Josh Cornell
*More details on the Kevin Hart Reality Check Tour can be found at https://www.kevinhartnation.com