August, 2023
They say you never forget the first time. In the world of live event production, this rings true. Showtime Sound, LLC President Scott Tydings can still remember when he first heard an L-Acoustics PA. "We had cross-rented the system from another company and I mixed the openers. My first thought was, 'This is the best sounding rig I have ever heard!' I couldn't believe the sound quality. The clarity, punch, and top end sizzle were amazing!" From hometown festivals to world tours, Showtime has since been working with L-Acoustics gear for well over a decade. Tydings remarked, "After hearing, owning, and working with L-Acoustics products, I never wanted to use another line of speakers again."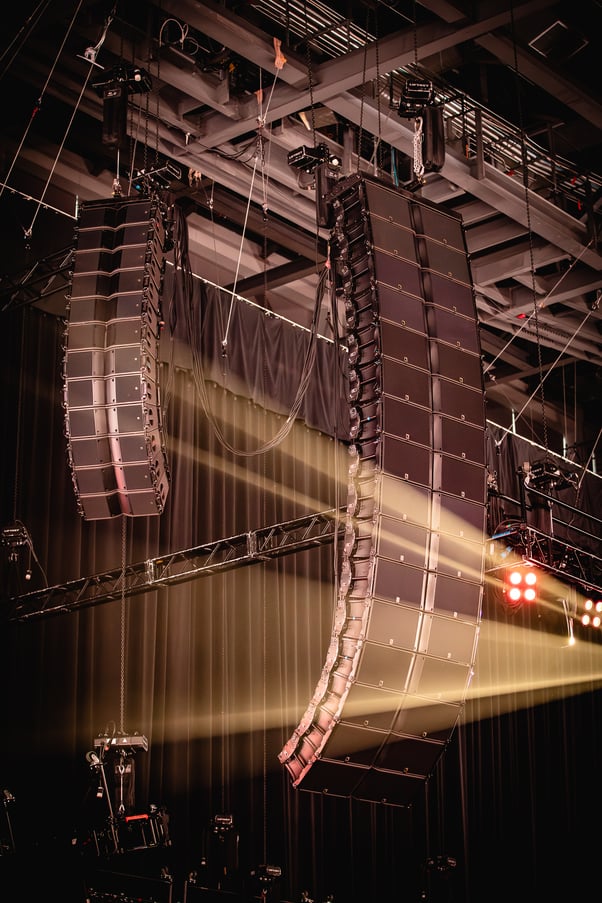 Over the years, Showtime's partnership with L-Acoustics has proven to be a sound investment. As detailed by Marc Chauvin, Showtime's Director of Technical Operations, "In looking at our industry position, we have always been proactive about our partnerships. By being a part of the L-Acoustics provider family, we are able to leverage our experience and expertise in conjunction with the reputation and quality that L-Acoustics affords us and our clients. The support and dedication that we find from L-Acoustics as a whole, and in particular Sales Manager Jon McGarry, goes well beyond a vendor/client relationship. It is one of a complete understanding of what we need, what they can provide, and how we can all work together to elevate the client experience. Very few companies have a level of support that we are shown day in and day out, such as in the middle of the night on a Saturday, or on a holiday, or even in the random phone/email correspondences to check in -- unrelated to sales." This level of commitment has shown L-Acoustics to be an unrivaled industry connection.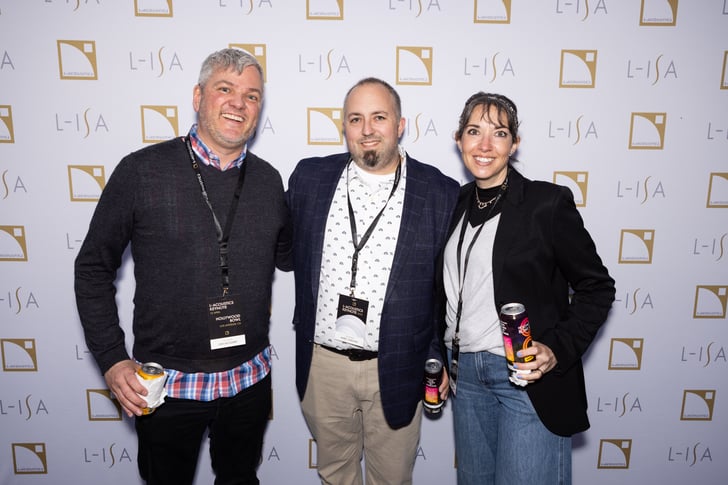 In 2023, Showtime expanded this partnership by investing in L-Acoustics' new L-ISA technology. As explained by L-Acoustics, "L-ISA technology enables artists to create and deliver immersive sound for live and recorded productions of any scale. This comprehensive ecosystem of audio tools provides a natural and vivid experience that heightens emotion and invites the listener inside the music. We call this Immersive Hyperreal Sound." Showtime Director of Operations and Production Brian Linnemann explained why adding L-ISA technology was a good move for Showtime, "L-ISA technology fits into two different segments of our business. On the live music side, more and more artists are looking for ways to connect and immerse their fans in their music. With our experiential marketing clients, they are looking to surround their guests with a hyperreal audio moment that leaves that lasting impact. The L-ISA system helps elevate both event styles from two dimensions to three. Gone are the days of stereo systems. With this investment, Showtime continues to partner with L-Acoustics, now utilizing spatial audio to create immersive hyperreal experiences."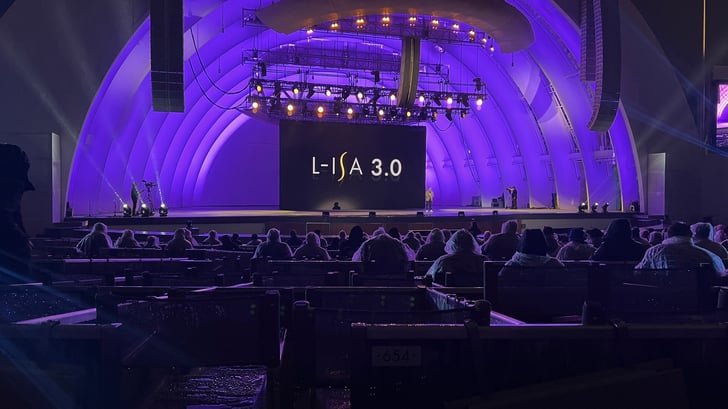 Acquiring the L-ISA system was a detailed decision and multi-layered process. Chauvin explained, "Making the investment into the L-ISA platform was not a decision that we made lightly. Taking advantage of the necessary training and show support allowed us to be confident in not only our decisions to acquire L-ISA Processing, but also that our investment was backed by the entire team at L-Acoustics. While the initial investment was spurred by an immersive event where we were contracted to provide audio, we made the decision to invest in the right solution for future client needs. Being able to run L-ISA as a high channel count interface pushed us beyond the minimum investment and helped drive our decisions as far as equipment purchasing. We ended up pairing our L-ISA redundant processing setups with Mac Studio workstations outfitted with RME HDSPe Madi cards for reliable, low-latency, multi-channel output capabilities. All of our devices are seamlessly clocked using Antelope Audio Atomic Clocks for integration with not only our audio systems, but also our video systems." This allowed Showtime to streamline systems while elevating the experience for clients.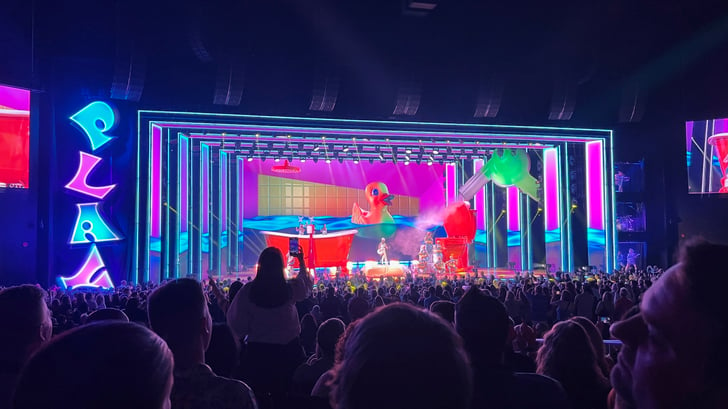 Showtime is known for investing in the best and most current live event technology available. To preview the latest in audio advancements, Chauvin attended the L-Acoustics Keynote 2023 at the Hollywood Bowl in Los Angeles, California this past spring. It was an impactful experience. Chauvin shared, "Not only do we get the opportunity to utilize L-Acoustics in our normal course of business, getting to experience the new L2 series at the 2023 L-Acoustics Keynote at the Hollywood Bowl in L.A. was a fitting way to wrap up our initial immersive involvement. Being able to see the new launch was of course something exceptional, but being able to meet face-to-face with global colleagues and L-Acoustics personnel was a way to show that regardless of whether we are local 'competition' or globally distant users, all of us understand that the only true way to provide unforgettable experiences is with a common solution – L-Acoustics." Chauvin also got the chance to witness L-ISA at work for another great event. He explained, "Being able to also experience a truly immersive event at the Katy Perry Play residency at Resorts World in Las Vegas was another opportunity to take part in the technology that we have come to utilize as the backbone of our audio systems. Taking the work out of an event and being able to just be a spectator makes our decision to be part of the L-Acoustics family and Certified Provider all that much clearer – the decision was the right one."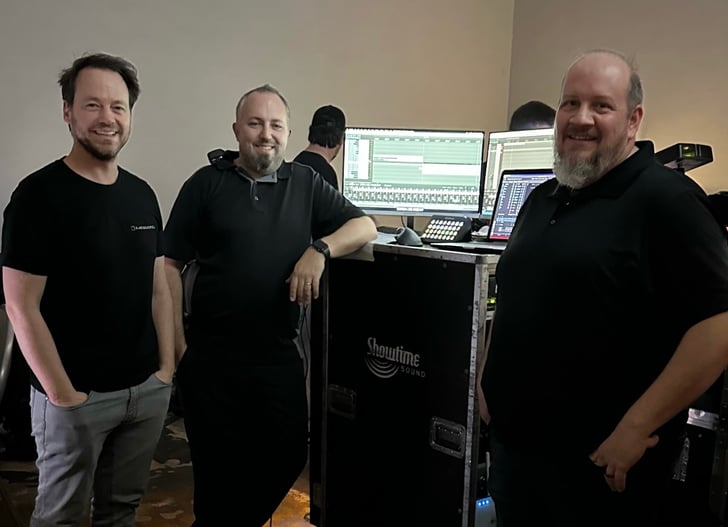 Showtime leaders were not alone in their excitement about the new L-ISA acquisition. Upon joining the Showtime team for a private event using L-ISA, James Rudder, Application Project Engineer, for L-ISA - Americas shared this enthusiasm. Rudder stated, "I had the pleasure of supporting Showtime Sound recently on their first L-ISA event, made possible with their newly acquired L-ISA Processor II. It was great to see how the team have embraced the technology and, in turn, executed a very successful show." Seeing the system in action was something to behold. Linnemann explained, "The L-ISA system makes audio track with projection, ensuring the intended sound comes from the corresponding location every time. At the event, rain fell from only the ceiling, a jet propelled guests around the room, and a café in Paris was complete with clanking silverware and music from street musicians. L-ISA allowed the shown content to come to life in 360-degree image projection, transporting guests on trip around the world, without stepping foot outside the venue."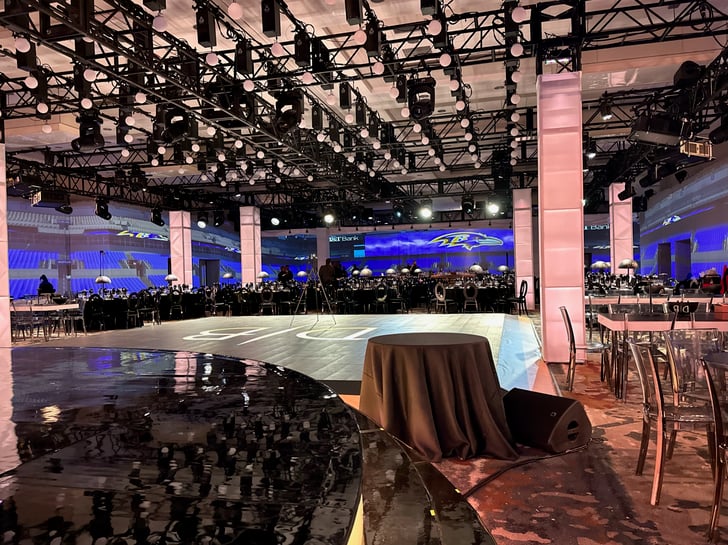 It is safe to say, while the Showtime team will not soon forget this first time using their new L-ISA technology from L-Acoustics, it will be far from the last. This August, Showtime was added as a rental agent for the L-ISA system on the official L-Acoustics website. Rudder noted, "The opportunities for designing new events with the additional L-Acoustics resources make for a very exciting future!" Showtime could not agree more.
*Photo Credits – Liz Peterson, Marc Chauvin, L-Acoustics, Dimitris Ieromonahos
*More details on L-Acoustics Lisa Technology can be found at https://L-ISA.l-acoustics.com