March, 2023
They say "the world is a stage." Here at Showtime, we couldn't agree more. Especially when oftentimes, we are the ones building that stage! Our team has crossed the globe providing production for our VIP clients. So, we feel it is just as important to travel in search of new event technology. Recently, we had the opportunity to attend the United States Institute for Theatre Technology Conference in Saint Louis, Missouri (USITT). Our team is consistently investing in the best products for our clients and this was the perfect place to search for new event production solutions.
Founded in New York in 1960, USITT is known as the association for performing arts & entertainment professionals. According to their website, USITT is "a membership organization which aims to advance the skills and knowledge of theatre, entertainment and performing arts professionals involved in the areas of design, production and technology, and to generally promote their interests." The annual conference was held this year in Saint Louis and featured over 300 workshops, presentations, juried design and technical displays, along with over 280 exhibitors from across the entertainment industry.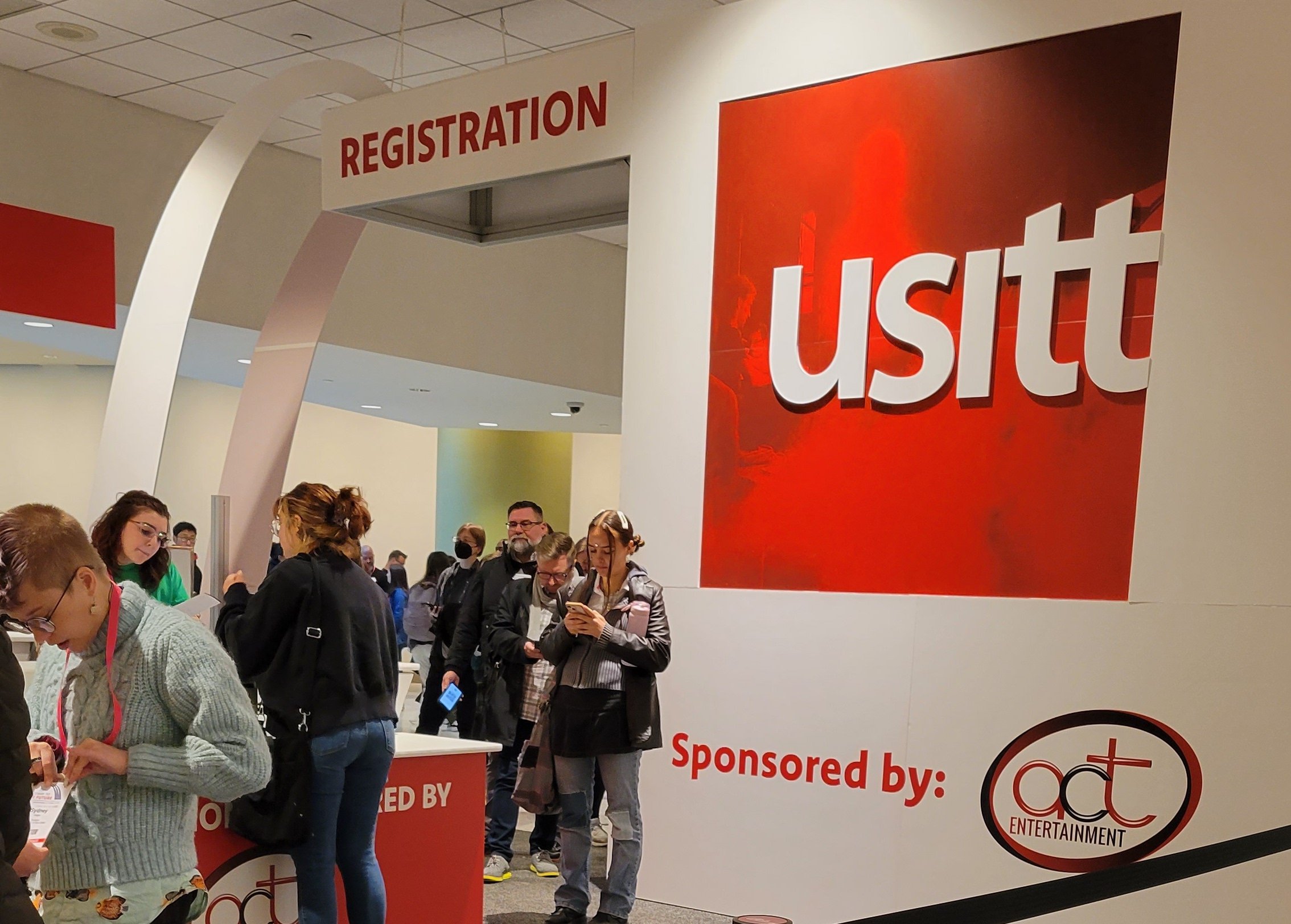 When Kyle Shearer, Showtime's Production and Design Technician, joined our team at the start of 2023, he brought with him a wealth of theater experience. Kyle shared the benefits of USITT with our team. Shearer explained, "USITT has a really strong commitment to education and to students. There's plenty of opportunities to learn and it's a great place to network with the next generation of individuals entering our industry." Shearer added, "USITT presents a great opportunity for us to interface with current manufacturer partners while also seeing all of the equipment currently on the market. Getting to see everything in-person helps us pick the gear that will best serve our clientele on productions."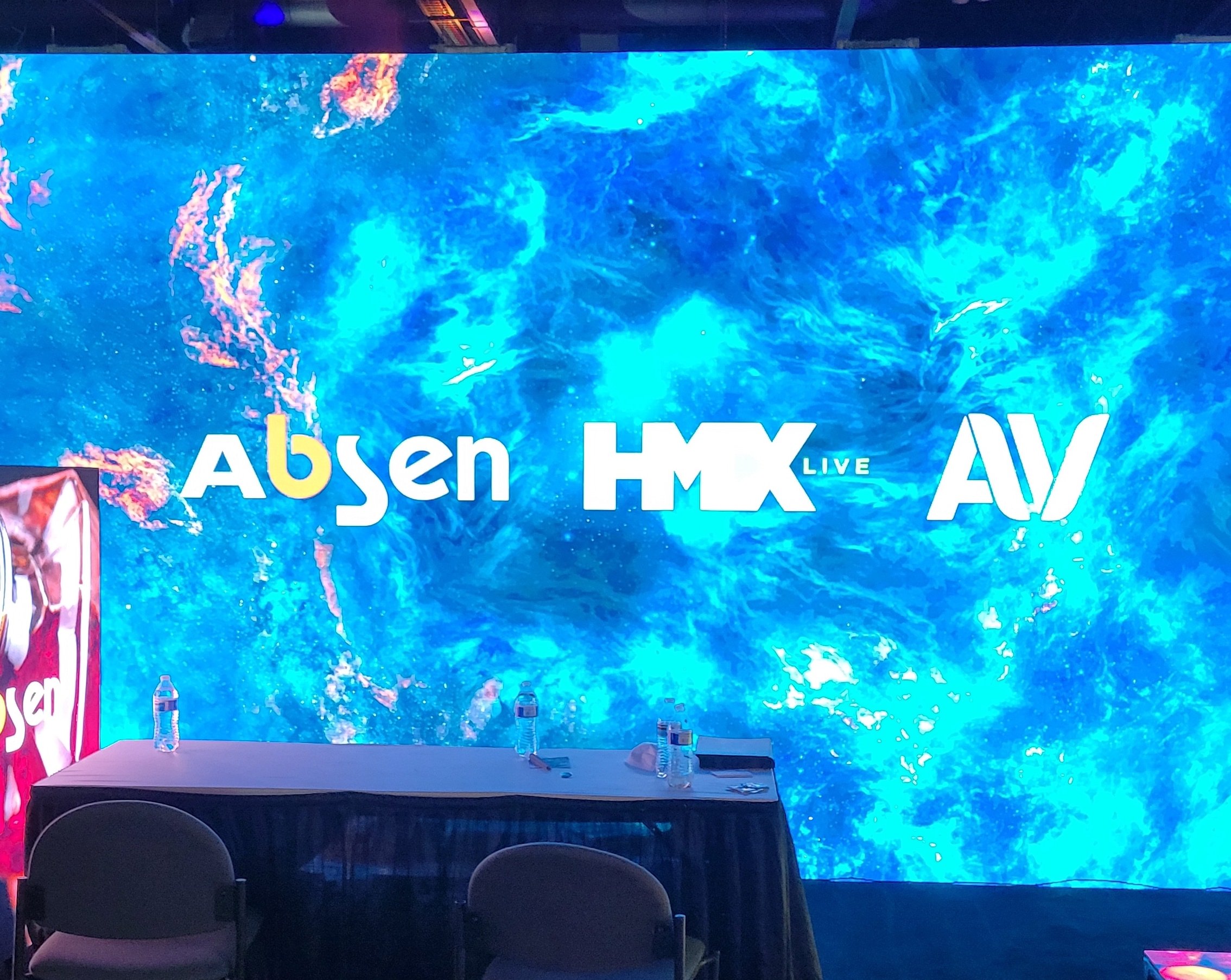 The Showtime leadership team saw the value in sending Kyle to USITT and the timing couldn't have been better. As the conference was held in March, it was just before the busy spring events and festival season kicked in. Shearer elaborated, "It's a rare time when lots of our contacts come together in one place and it allows us to network and interact with each other. There's a lot of great idea sharing and story swapping. It's very helpful to get a chance to put your finger on the pulse of the industry we work in when everyone is so busy and immersed in their own work the rest of the year."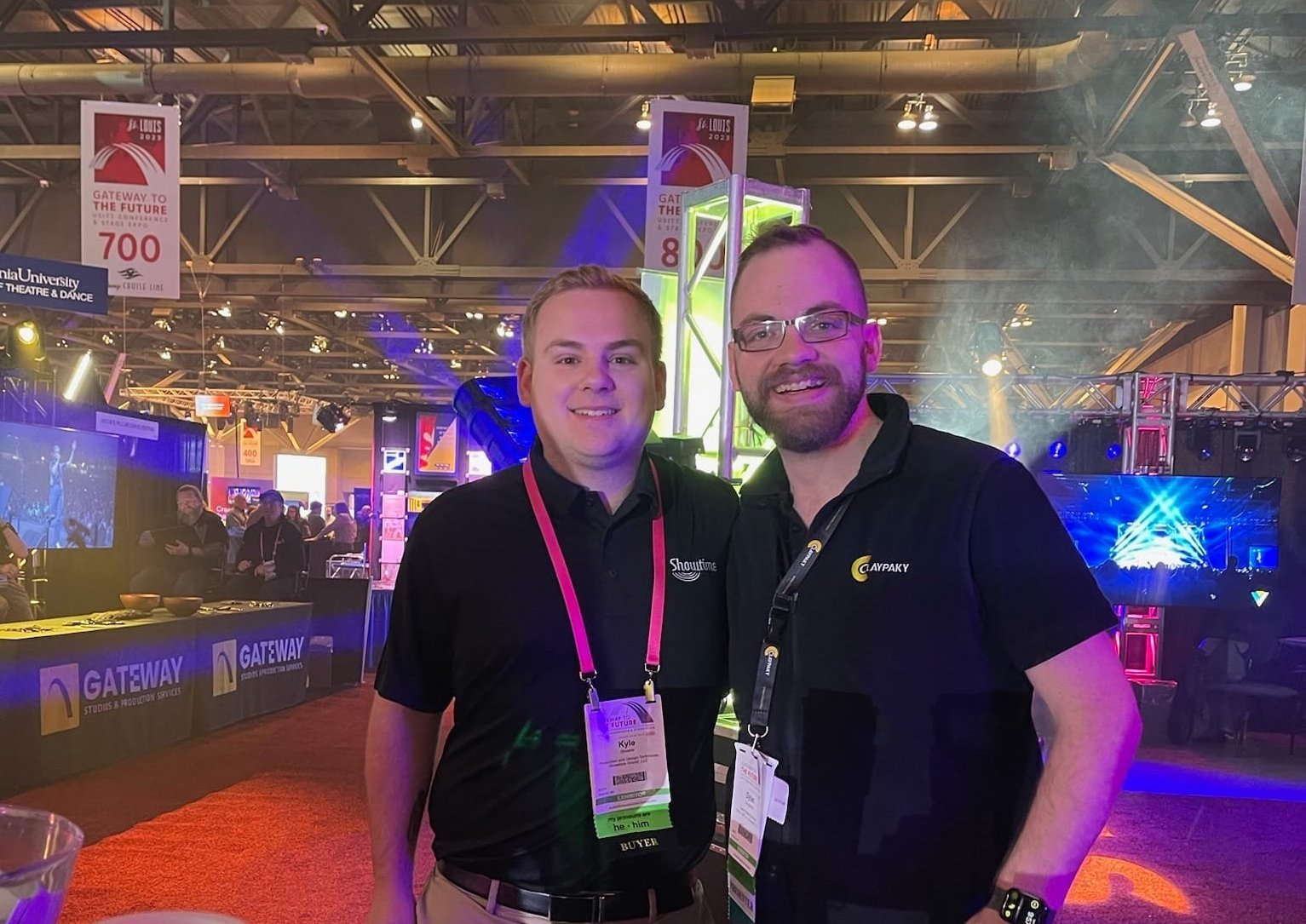 Not only did Kyle represent Showtime and learn at the event, he also was able to contribute to the conference. Shearer noted, "I'm currently working to become more involved in the lighting commission which works to serve the institute's educational goals as they relate to Lighting Design and Technology." During the conference, the USITT Lighting Commission, featuring William Kenyon and Dylan Bomgardner, asked Kyle to program lighting for a session on photography for the stage. Shearer provided some background on the connection and the events leading up to the session, explaining, "I first worked for Dylan Bomgardner as an apprentice at the age of 15. We've maintained a friendship and professional connection ever since. This year, he asked me to program a session on stage photography where the lighting looks had to be very specific to support the session content." Shearer continued, "It so happened that my former professor from my undergraduate program was one of the speakers. Dylan had asked me to program lighting for him at a previous USITT session about lighting for live camera events so this was sort of another iteration of that event. This is a responsibility he takes on through his involvement in the USITT lighting commission." The interaction was a great example of USITT bringing talented professionals together. Shearer went on to illustrate what this meant for him personally, "Dylan and I don't often get a chance to see each other or work together anymore in our busy professional lives, so it's nice to come together at USITT where we can catch up and light a session. We spent a couple hours in the morning with the speakers setting up cues for their session and then I ran the console during their talk. It was great getting a chance to work with two career mentors who I don't get to see very often."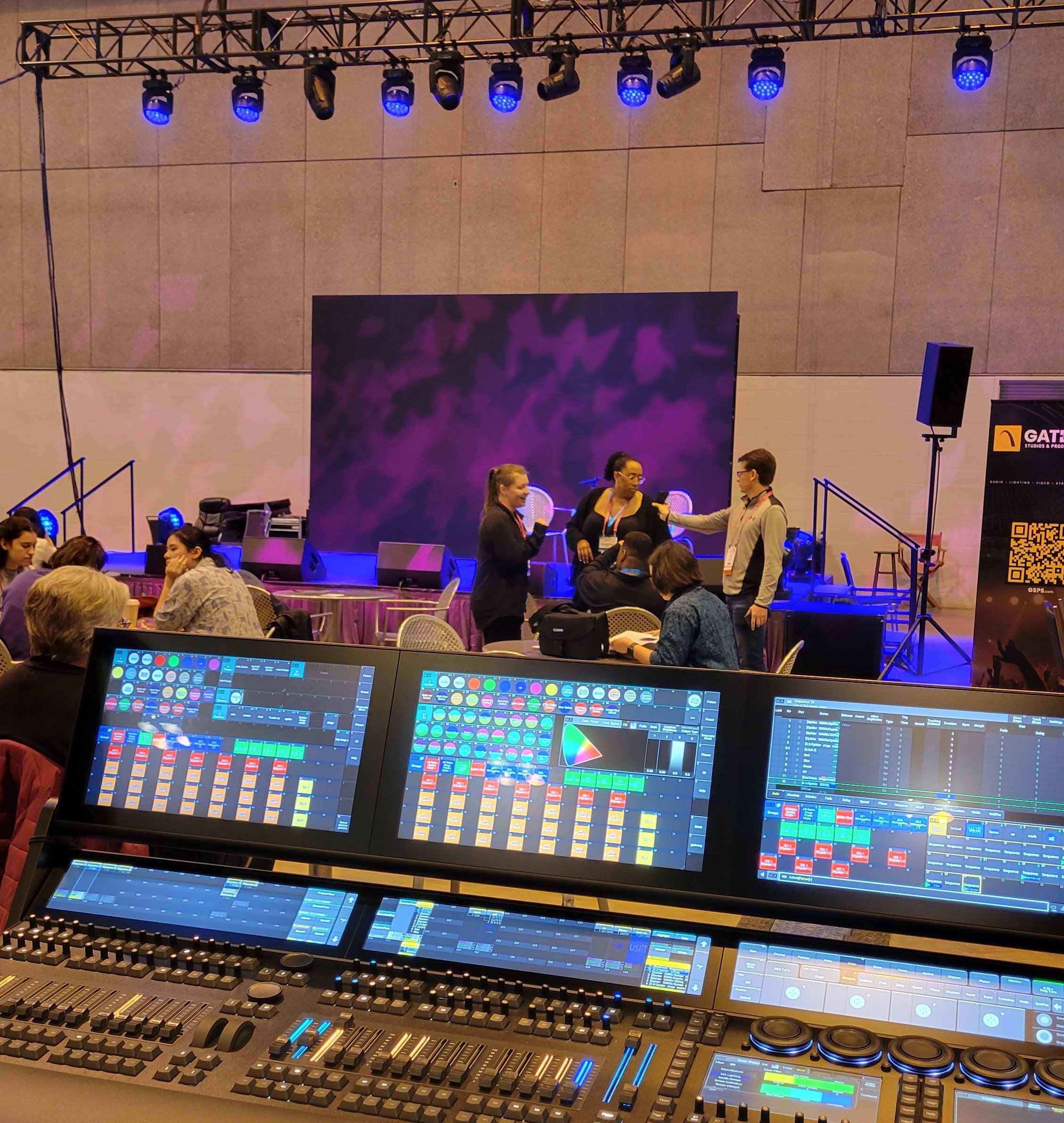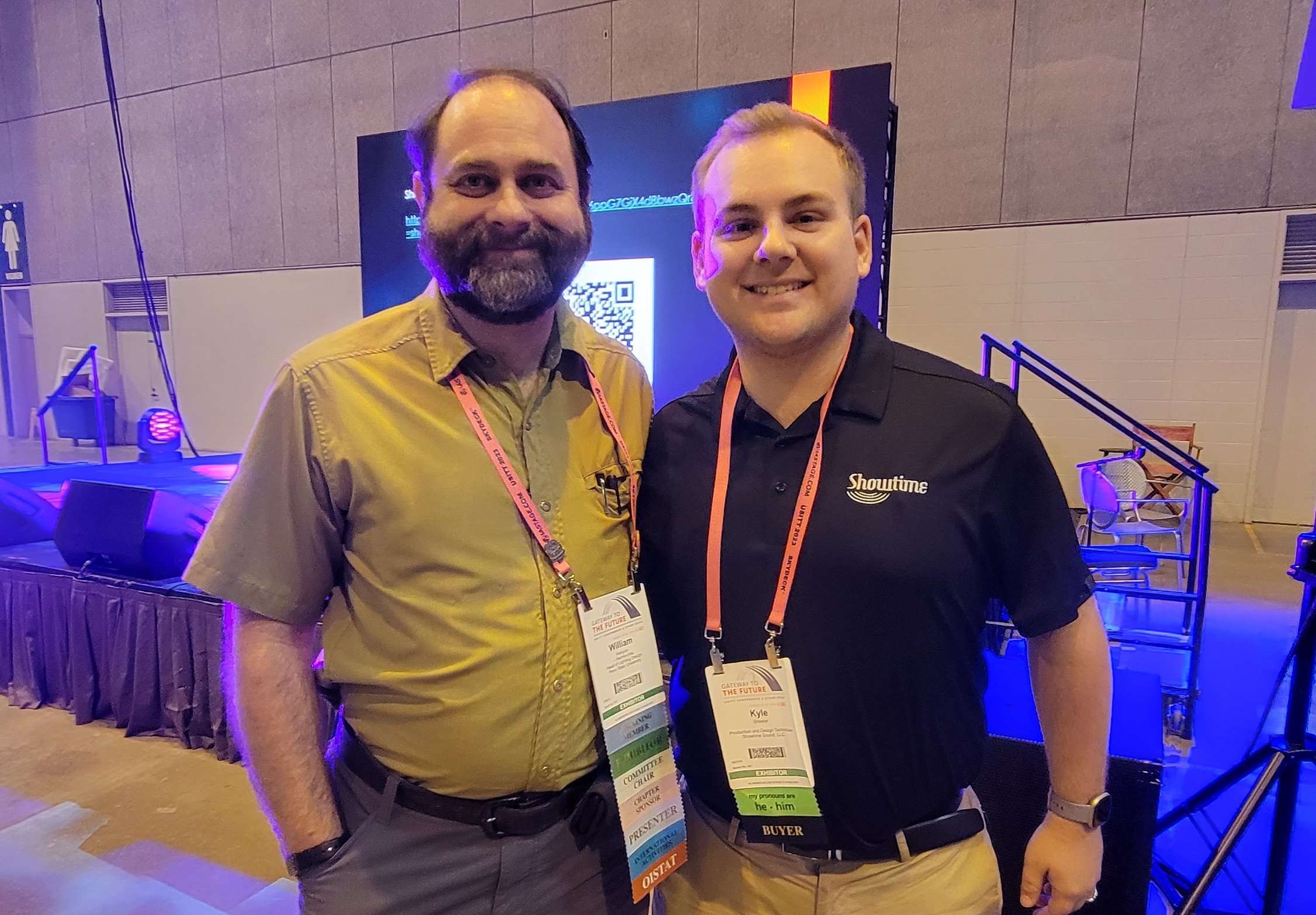 Lighting wasn't the only department Kyle was able to interact with at USITT. Showtime has had a long-standing partnership with L-Acoustics, the French manufacturer of loudspeakers, amplifiers, marketing materials, and signal processing devices. L-Acoustics products have set the benchmark for pro audio sound systems. Their team is consistently at the cutting-edge of audio technology. Shearer was able to meet L-Acoustics Consultant, System Calibrator, and Application Project Engineer, James Rudder while at USITT. Shearer comments, "It was great getting to meet James at the conference and visit the L-Acoustics booth. We crossed paths just a few weeks later at a show site." Meeting with James at USITT was a wonderful opportunity for Showtime. Shearer detailed, "This is another example of where we got to connect with a partner in a conference setting outside of a production or a business meeting to build relationships around the work that we all love to do."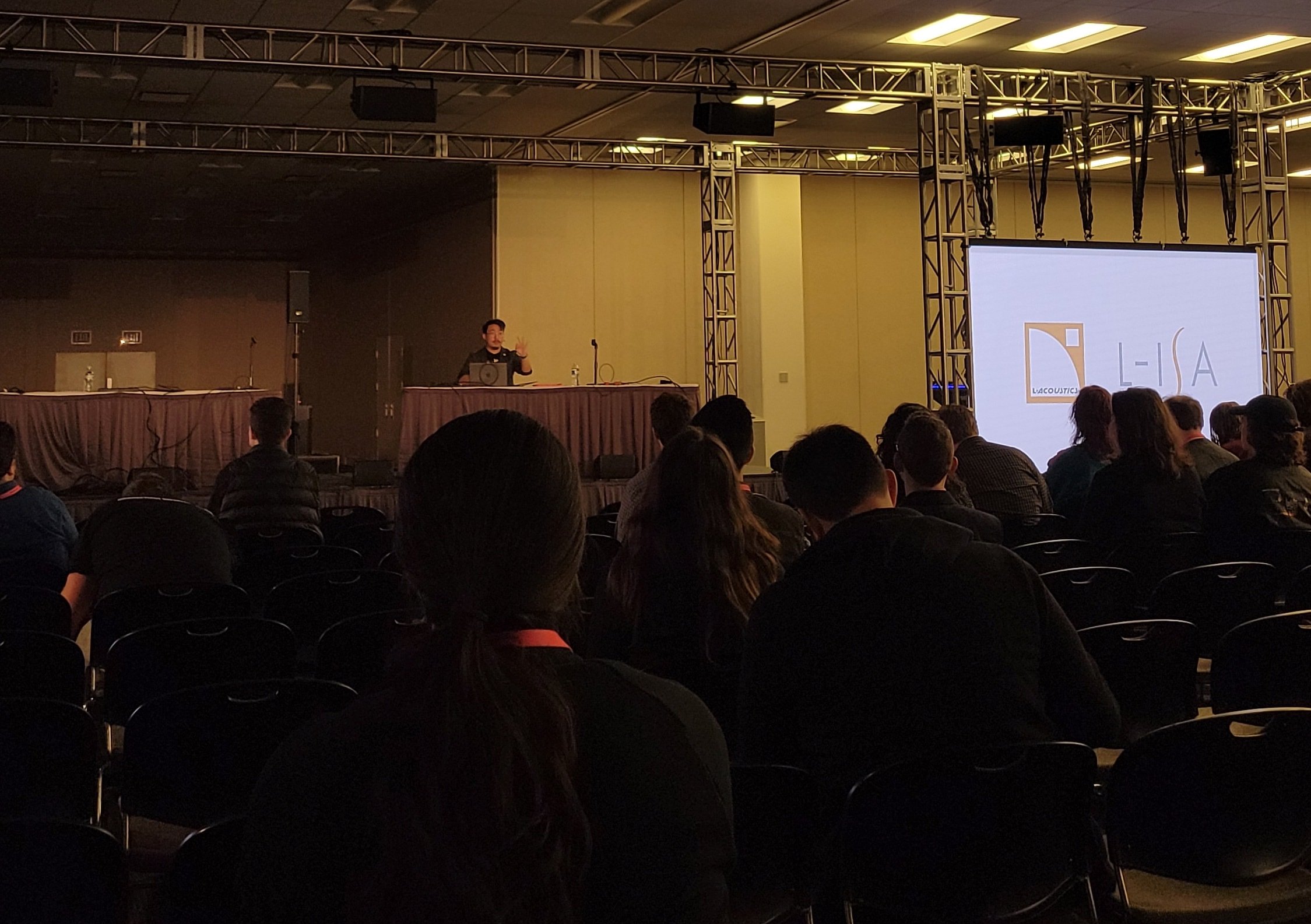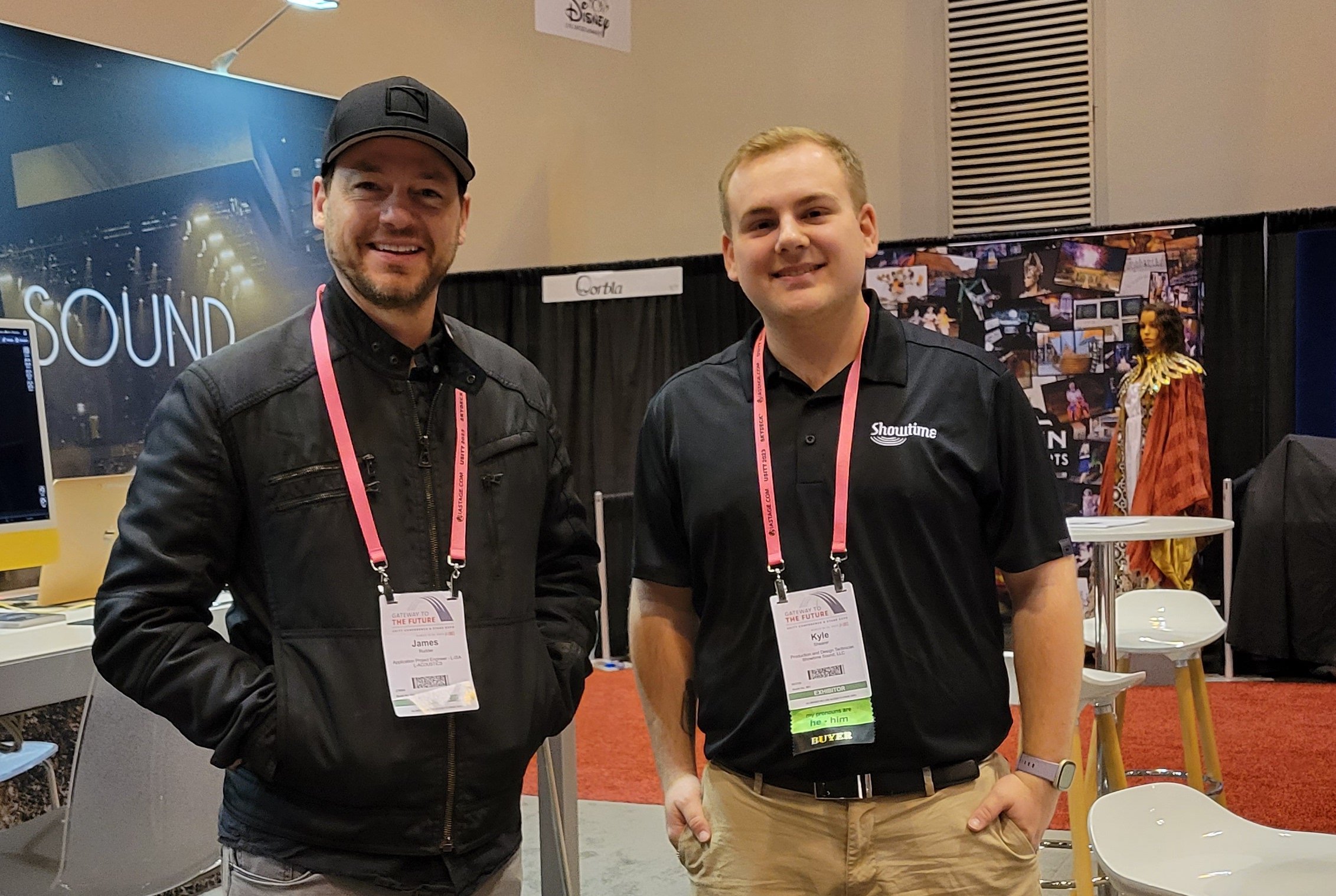 In addition to one-on-one connections, Shearer was encouraged by the attendance of the USITT conference and expo as a whole. He noted, "This was one of the first times I felt that our industry had come back from 'the great intermission' 100%." Shearer went on, "While shows have long since resumed, there have been many things that were slow to return to normal. Many of my colleagues and I agreed, things feel much more like they did in 2019." He concluded, "The entertainment industry isn't just back, it's growing and Showtime was at one of the premier conferences leading us into a new era of entertainment."
We had a great time meeting with so many of our manufacturer partners and previewing the latest in live event technology at USITT. At Showtime, we never stop investing in our technology and our team. This commitment ensures we can bring our clients the best live event experience possible, wherever in the world they may be.We can't wait to show you what's in store for Showtime events to come!
*Photo Credit – Kyle Shearer
*More details on USITT can be found at https://www.usitt.org