OXON HILL, MD – According to Buddy the Elf, "The best way to spread Christmas cheer is singing loud for all to hear!" This holiday season, the team at Showtime Sound found a way that might be just as spectacular.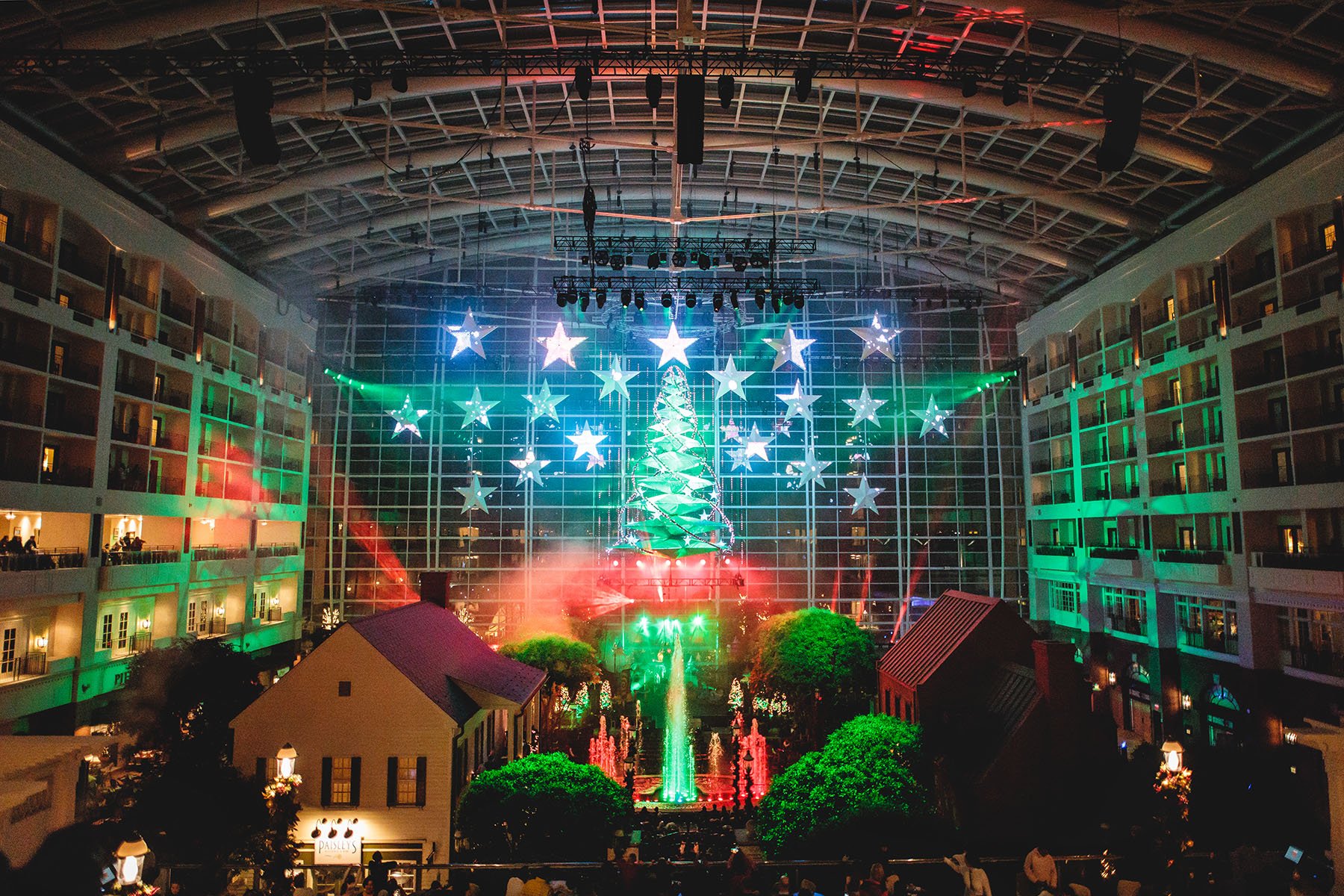 As part of their Christmas celebrations, Gaylord National Resort recently presented a range of family friendly activities for the holidays from Nov. 26 to Dec. 31. The Exhibition Hall featured such events as ice bumper cars, ice skating, "Snowball Build & Blast", and even ice tubing! Families were also able to enjoy snacks and activities such as "I Love Christmas Movies", a guided walk through experience that brought to life scenes from beloved holiday classic movies and let visitors actually interact with these scenes. According to Public Relations Manager Patrice Clayton, the event showcased "13 different scenes from five beloved Christmas movies, including "National Lampoon's Christmas Vacation," "The Polar Express," "A Christmas Story," "Elf," and "The Year Without a Santa Claus." Clayton explained, "We have a really great partnership with Warner Brothers, so we went through and thought about what movies really provided a sense of nostalgia for people … movies that just really stick with people. Then, we went through and chose the scenes that were the most well-known and iconic from those movies."

Alongside the attractions in the exhibition hall, the Christmas celebration also featured an array of exciting events in the resort's Atrium. During "The Greatest Story," a live stage show, the Gaylord welcomed guests to "experience the birth of Christ through the eyes of six international storytellers in a musical stage show and multicultural celebration of everlasting faith, hope, and love." Gaylord wowed guests with a #lit Laser light show. Nightly, the atrium came to life with audio, lighting, lasers, fountains and snow. The Gaylord called on Showtime Sound LLC, continuing their tradition of providing audio reinforcement for these epic annual events, giving Showtime a chance to conjure up a little Christmas magic all their own.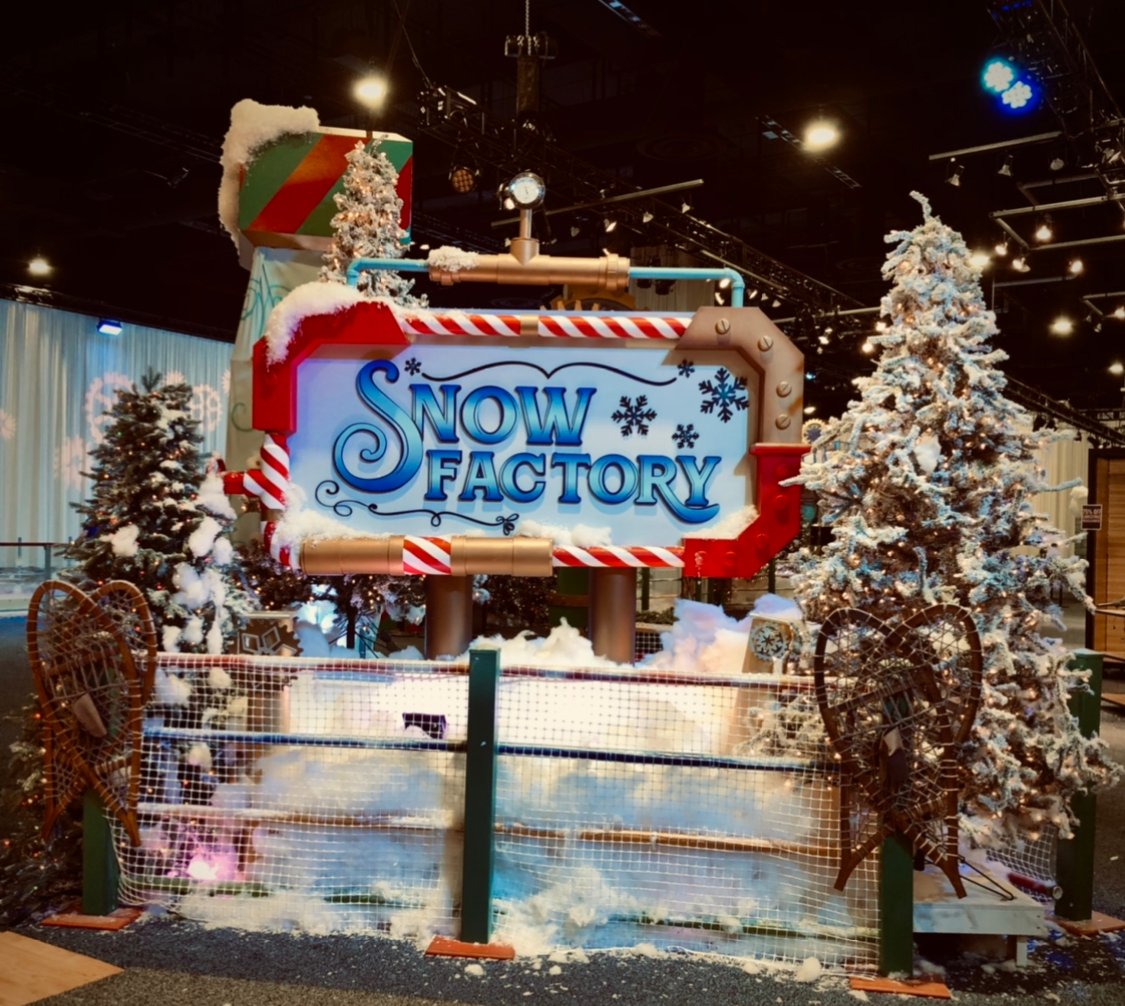 Just like in the movies, event magic also involves a little planning. The unique layout of the Atrium would normally present numerous challenges, but having worked in the space in years past, the Showtime team easily overcame them. Showtime's Director of Operations and Production, Brian Linnemann explained, "The atrium is huge—it's 110 feet below the steel, about 240 feet wide, and the lower area is almost 200 feet deep. It's also surrounded by hard, reflective surfaces, including a huge glass wall and ceiling, plus concrete balconies. We had to keep the sound directly and precisely on the seating and away from the reflective surfaces. Fortunately, our [L-Acoustics] Kara enclosures can be aimed extremely precisely. We used [L-Acoustics] Soundvision modeling and prediction software and the result was perfect—great, uniform coverage with high intelligibility and plenty of impact for the music."
In addition to experience with this facility, Linnemann had another secret weapon in making these events possible. Working on this event previously was Showtime Sound's Director of Technical Operations, Marc Chauvin. Chauvin shared, "Unlike, in years past, the scope of this event required a more comprehensive and flexible platform for audio routing and distribution. Keeping the stereo main, lower atrium delays, and flown audio delays for the upper atrium, we also needed to be able to accommodate inputs from live performers for "The Greatest Story", in-ear monitoring, and a premixed playback for the #lit laser show that was married to a timecode track. Being able to utilize QLab and Radial's SW8-USB for timecode and playback, coupled with the power and interfacing options of the Avid S6L platform allowed for a seamless integration into the live experience for guests.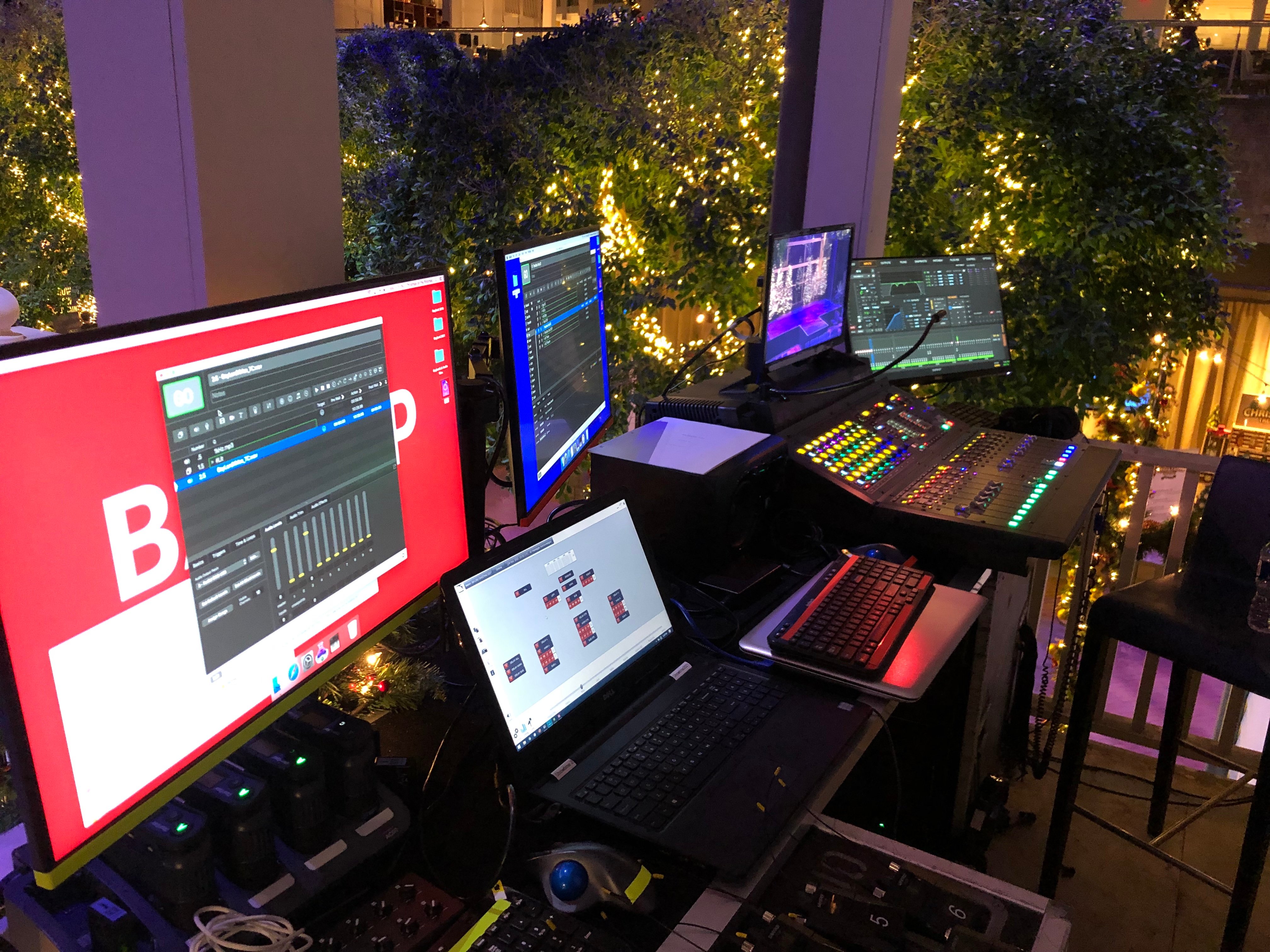 The Gaylord name is known for wowing guests with elaborate events, and this year's Christmas experience was no exception. DC Blogger "Dude Mom" Amanda Rodriguez described her visit as, "A full day of fun experiencing the #ChristmasGaylordNational events!" Rodriguez shared how she and her family "loved the ice slide, the #ILoveChristmasMoviesWB installation and all the tasty treats!" Our Showtime Sound LLC team couldn't agree more. We are already looking forward to next year. After all, you can never have too much Christmas magic.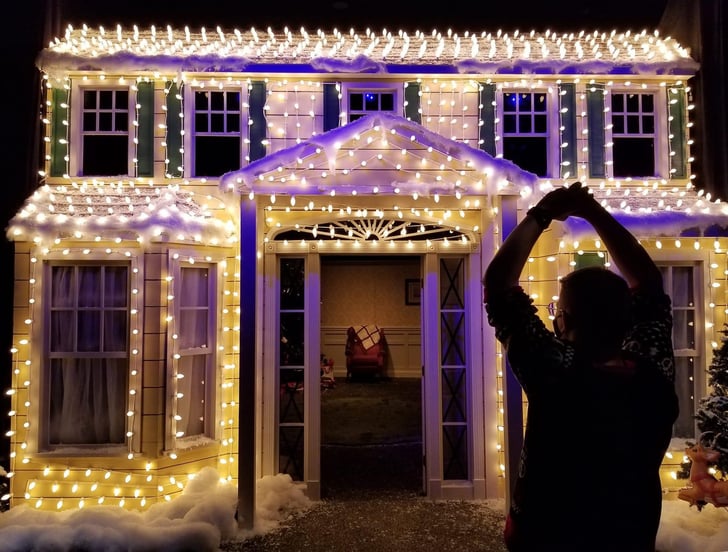 *Photo Credits – Liz Peterson, Brian Linnemann, Gaylord National, Showtime Sound LLC, Barbra Warren.
*More details on Christmas at Gaylord National can be found at (https://christmasatgaylordnational.marriott.com)